event Images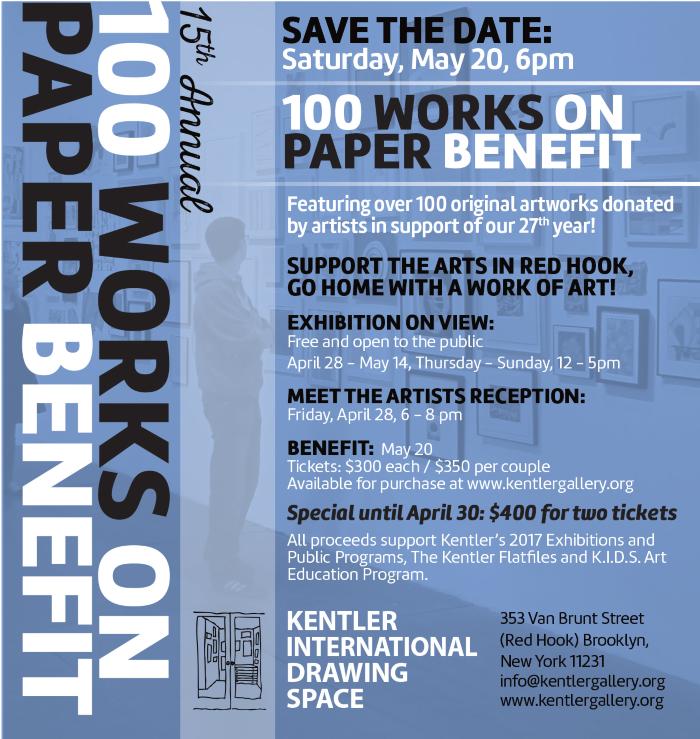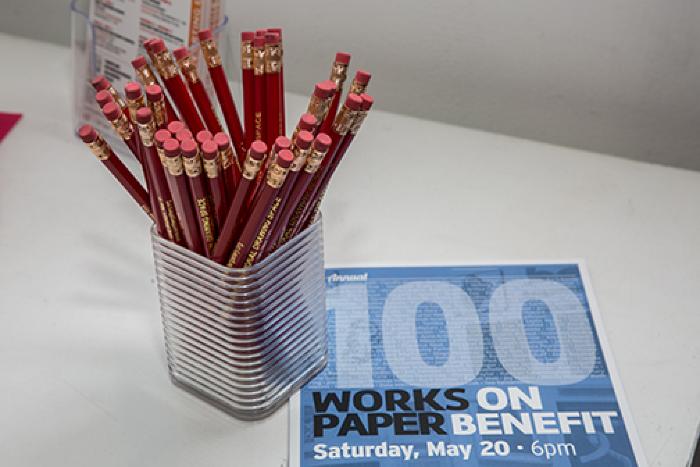 Benefit event photography: Teri Slotkin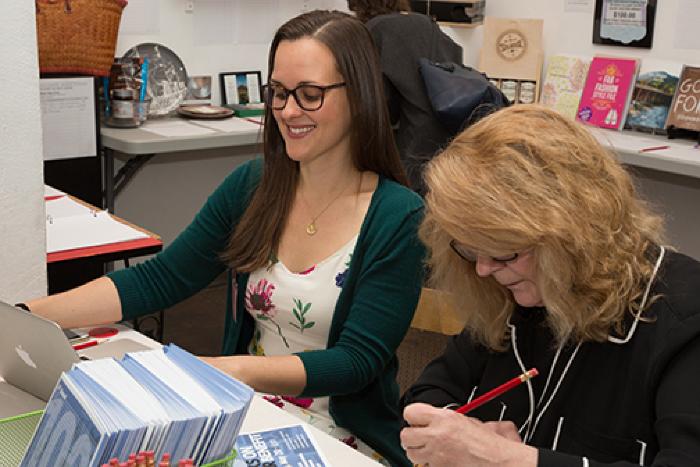 Sallie Mize and Pat Sones ready to help Ticket Holders draw their lucky number!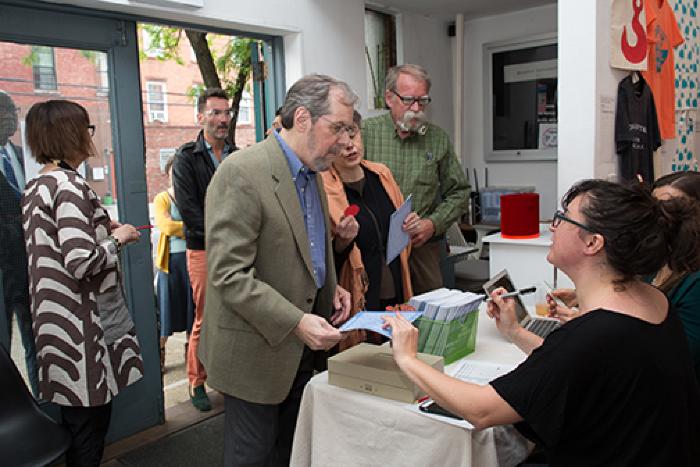 Arthur and Baila Celedonia drawing their number.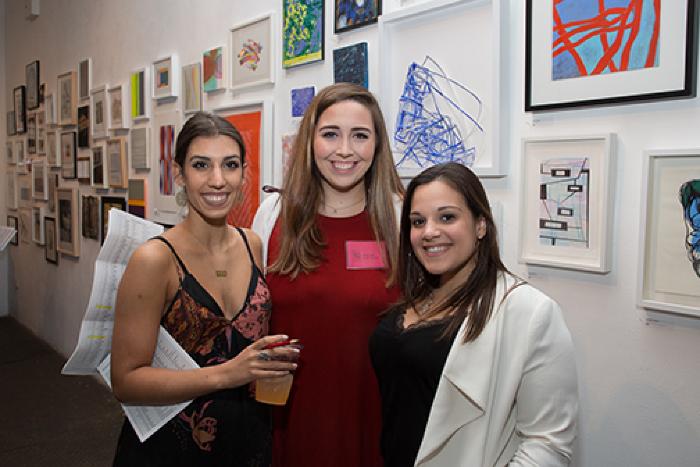 Isabella Kowalski, Emma Scott and Carmen Kowalski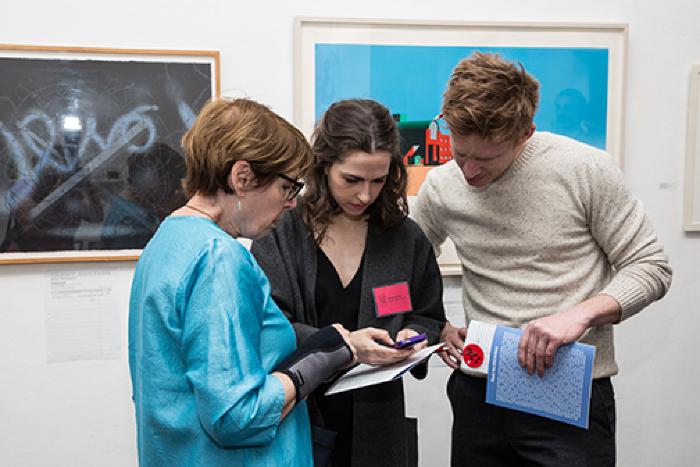 Nene Humphrey, Rachel Nackman and Chris Butterick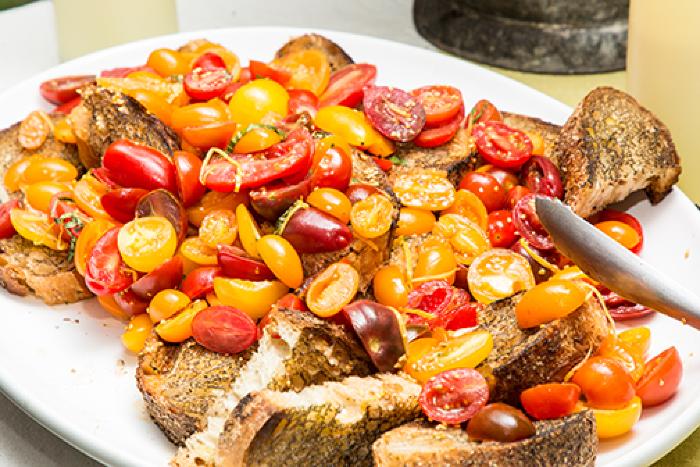 Roquette Catering!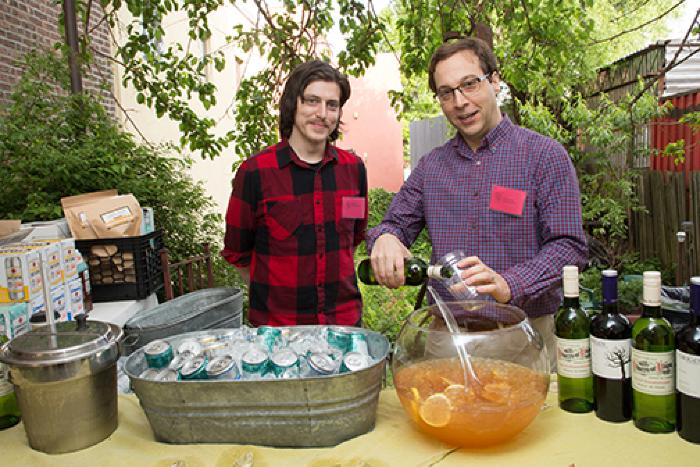 Mike Ferri and Dave Lassen ready at the bar with Ft. Defiance famous punch, Dry Dock wines and Southern Straws!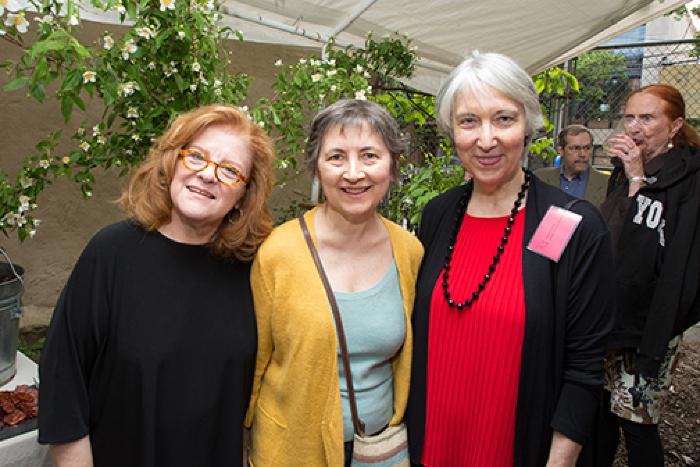 Martha Wollner, Perian Carson and Florence Neal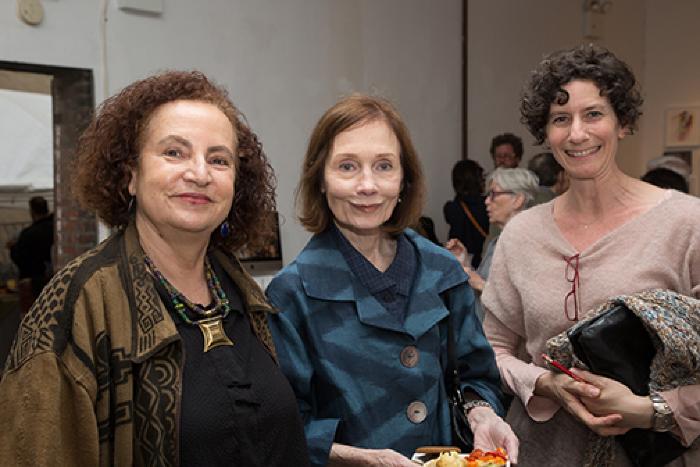 Janet Goldner, Janet Nolan and Jennifer Goldfrank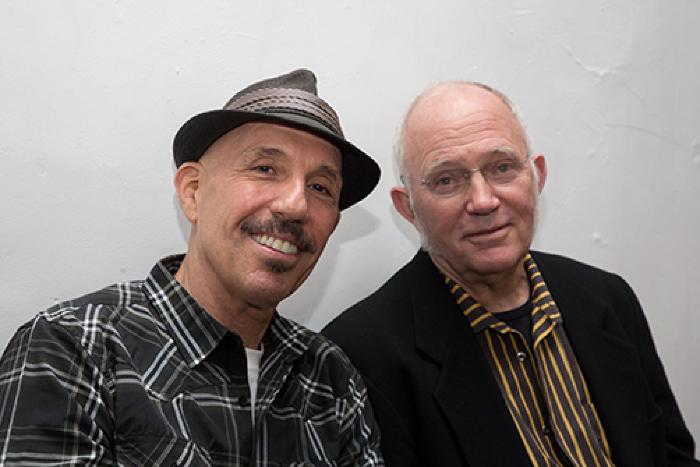 Richard Gins and Beriah Wall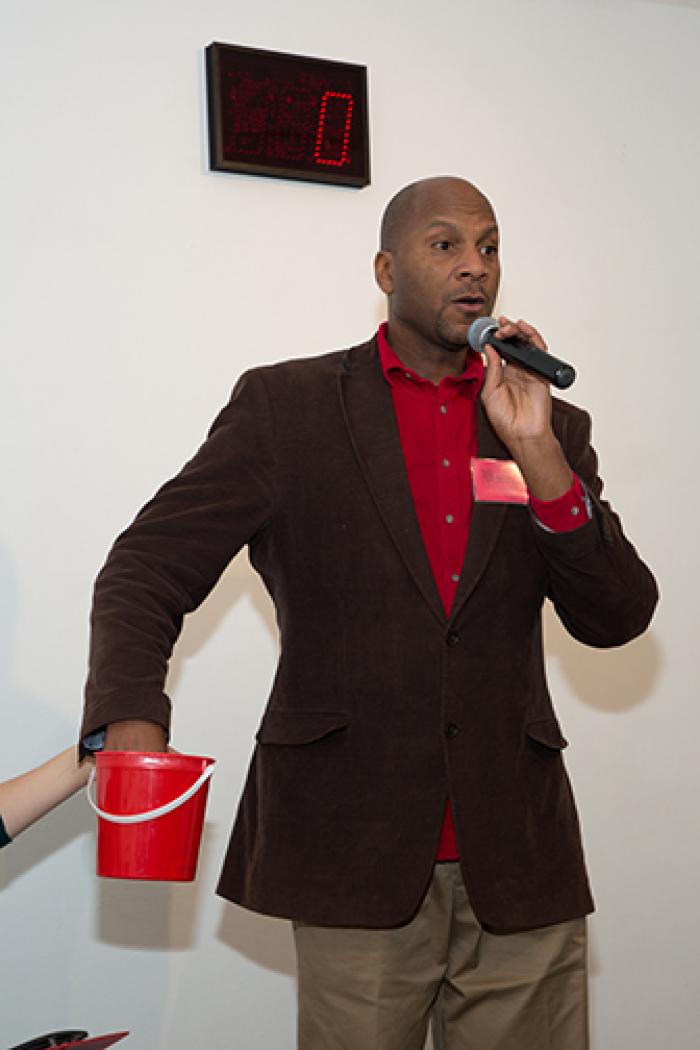 Master of Ceremonies Reg Flowers draws the #1 Ticket.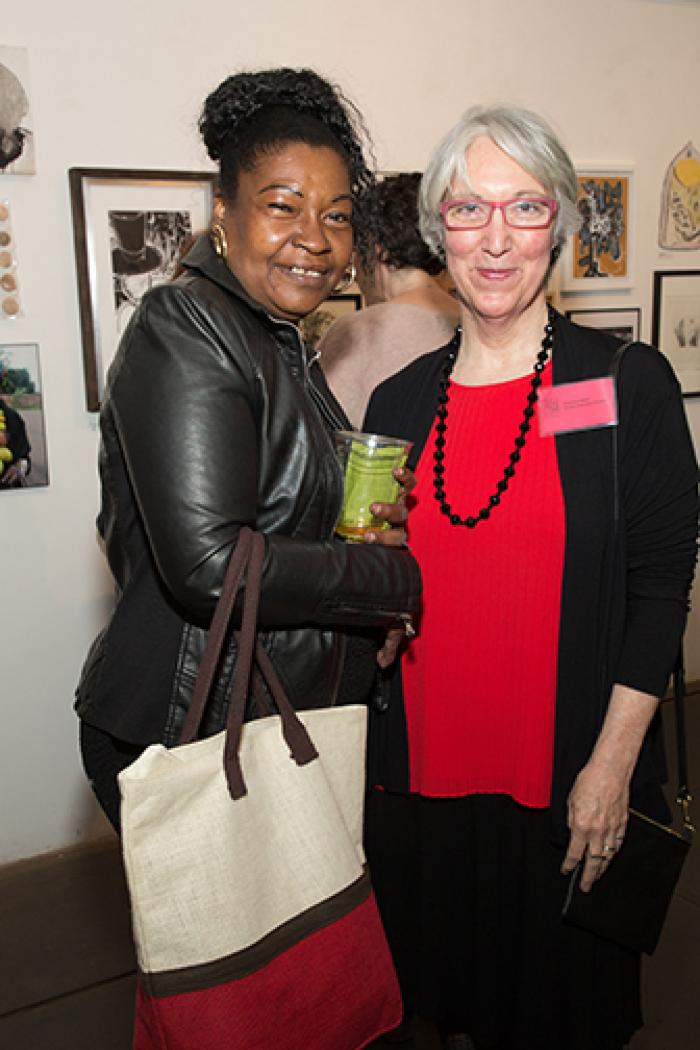 Karen Blondel and Florence Neal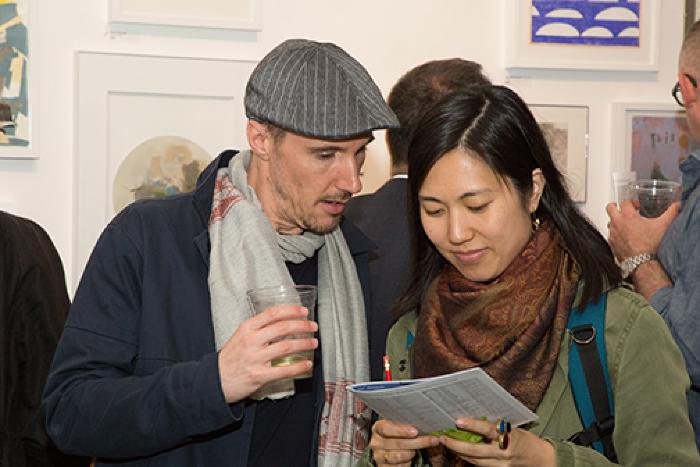 Youri Bless and Aiko Wanatabe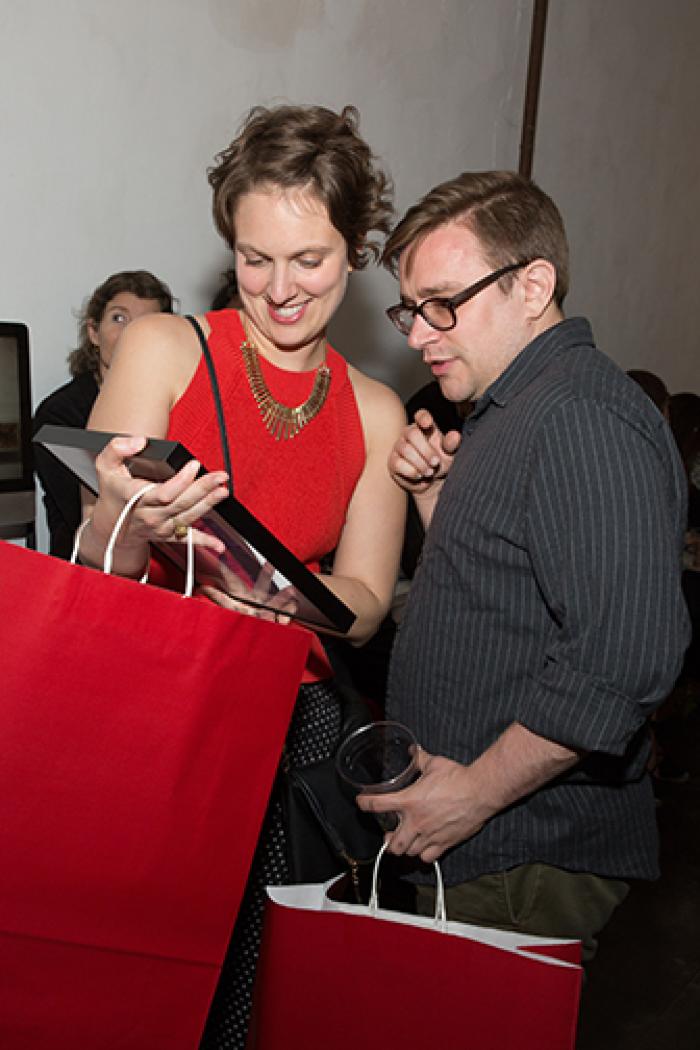 Lindsay Casale and Gary Lapon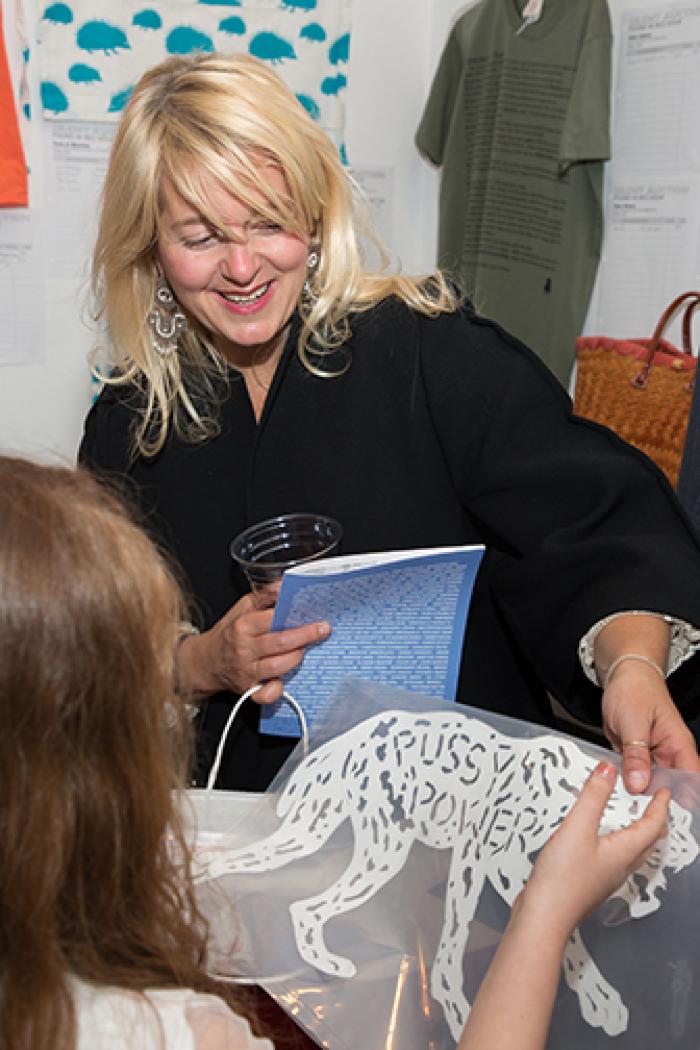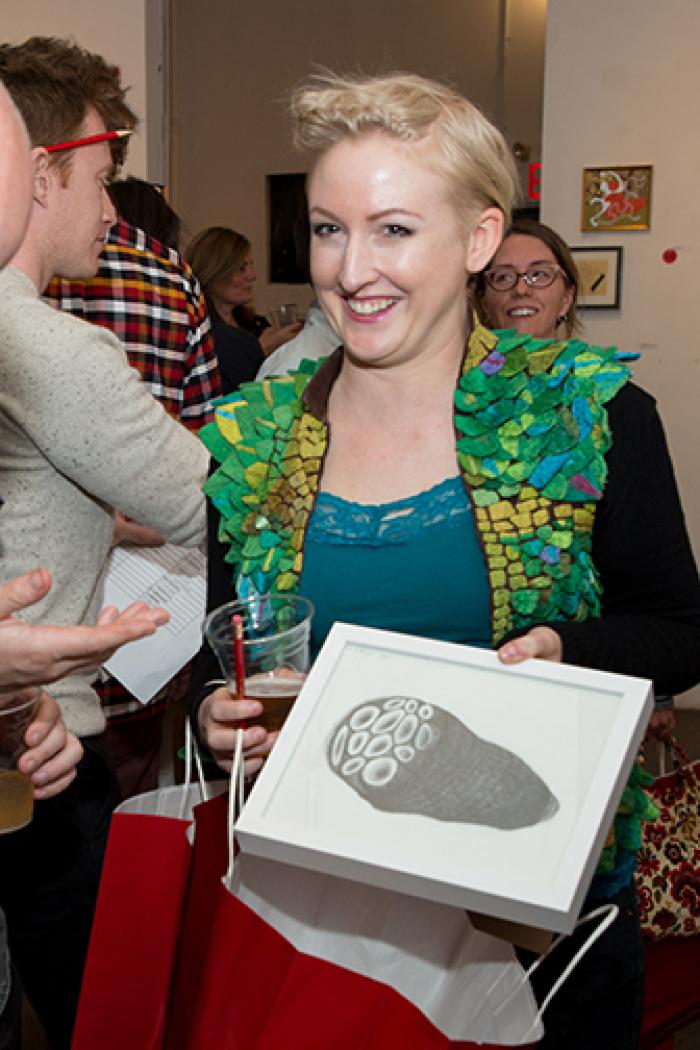 Cammi Upton with drawing by Elissa D'Arrigo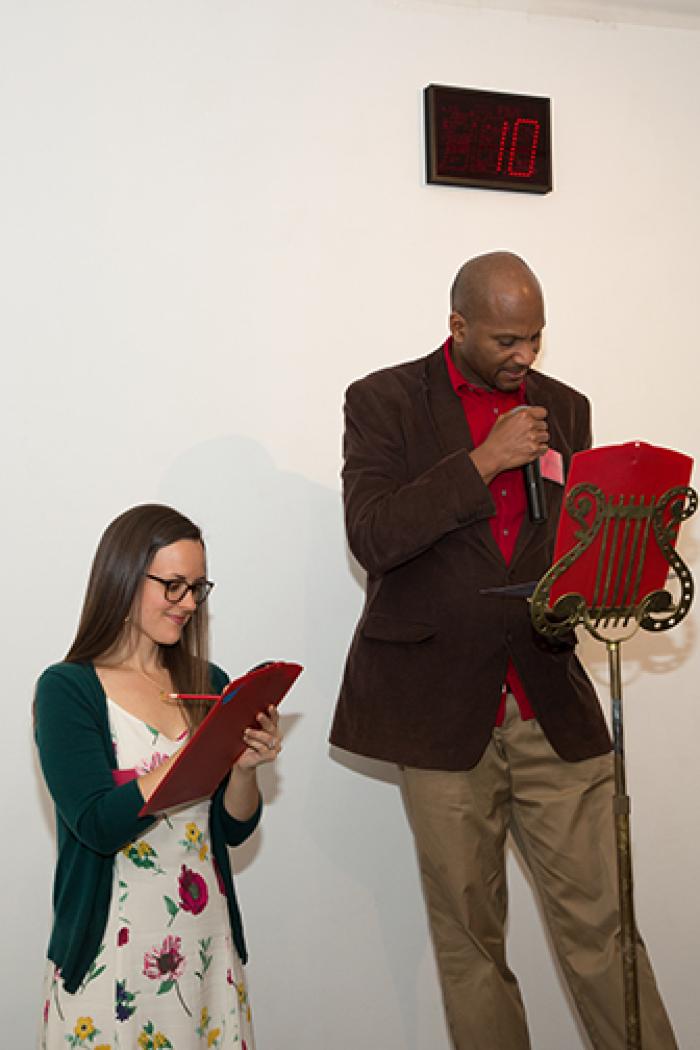 Sallie Mize and Reg Flowers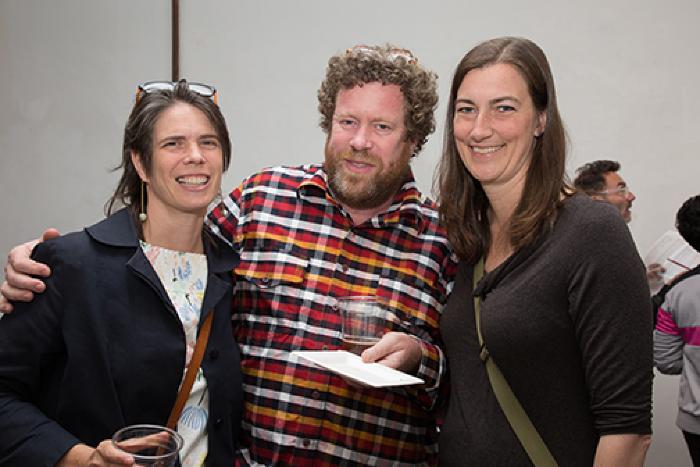 Katie Dixon, Richard Fleming and Abby Subak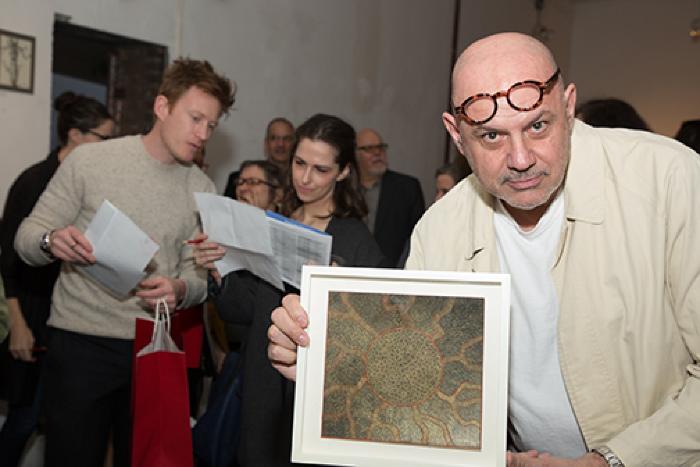 Rafael Bueno won Alexander Gorlizki's work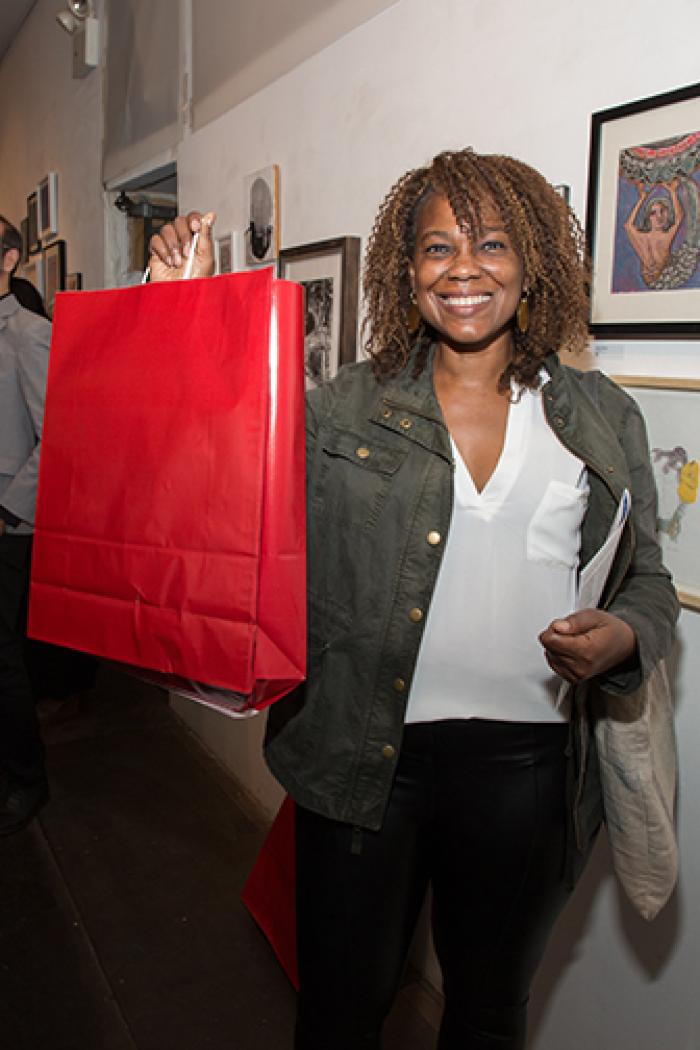 Tonya Jenerette with her new artwork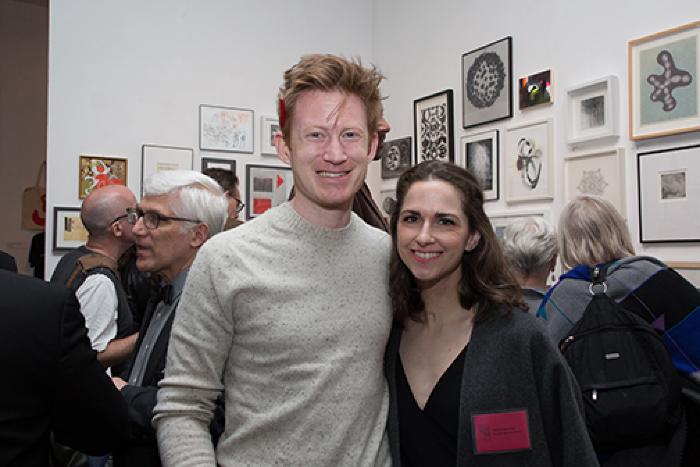 Chris Butterrick and Rachel Nackman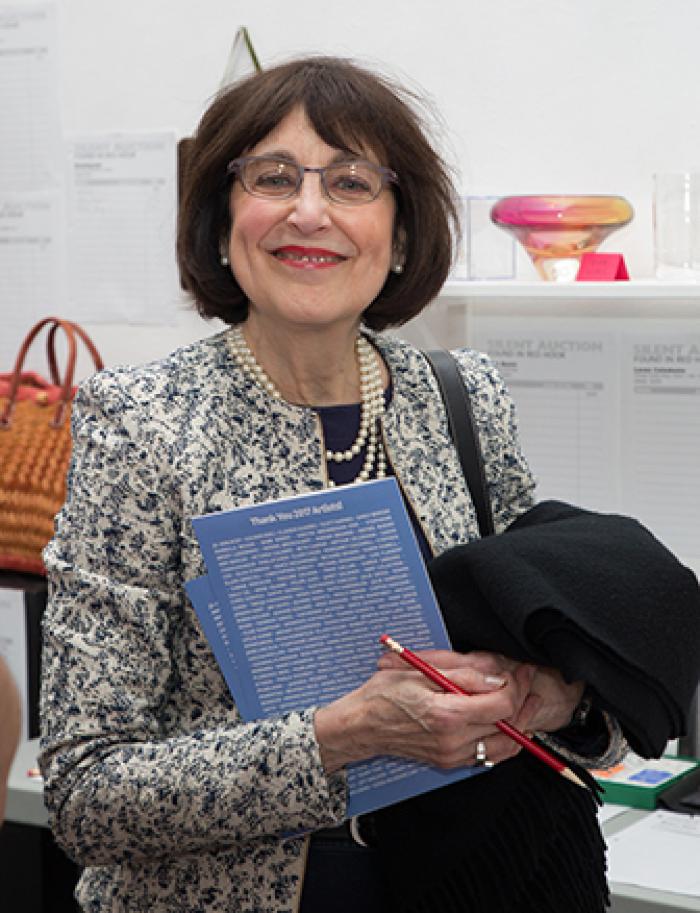 Bobbi Vaughan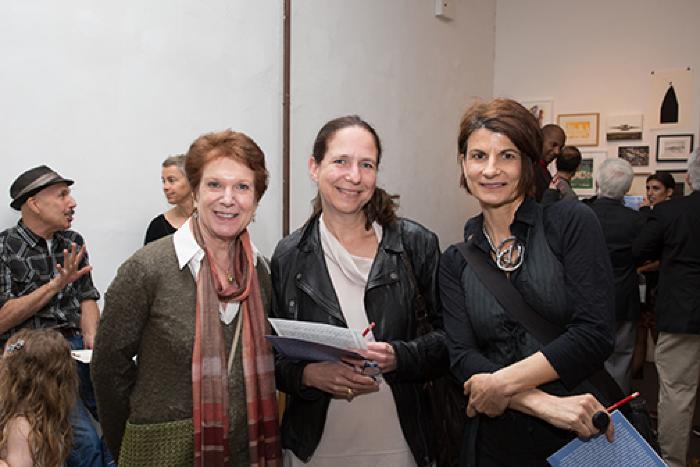 Denise Ducray, Muriel Guepin and Viviane Rombaldi Seppey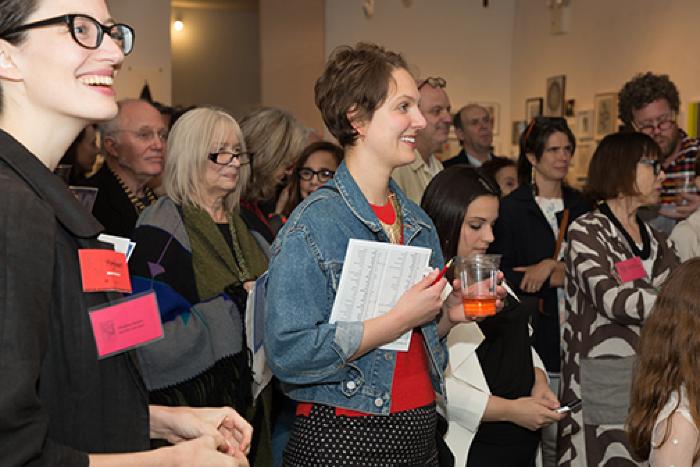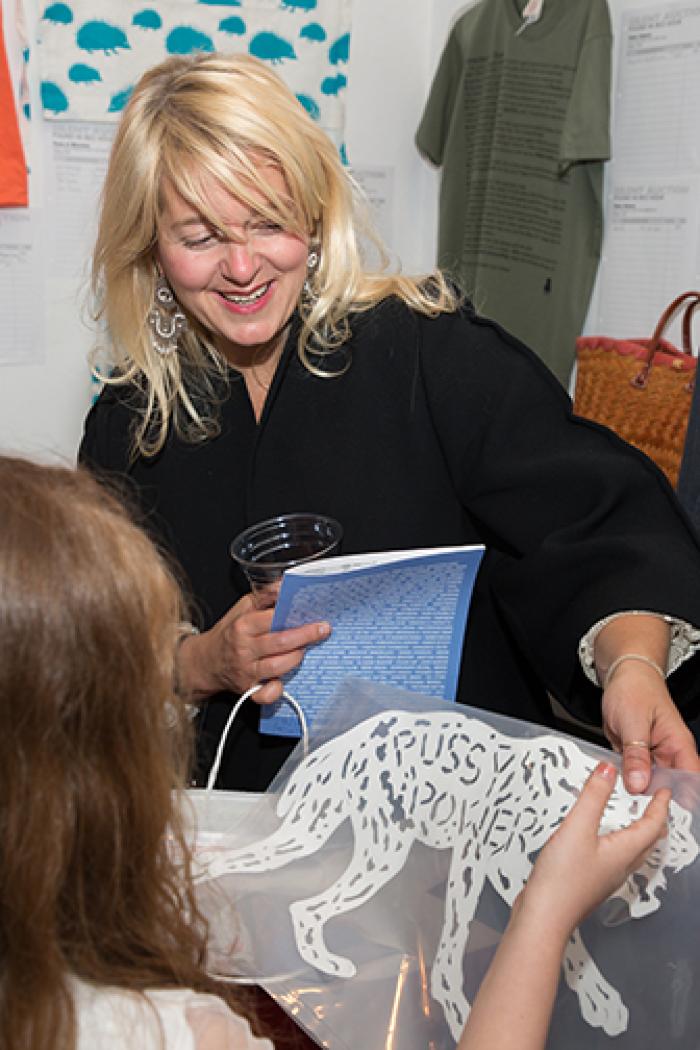 Shelley Sather with Wendy Klemperer's "She Lynx"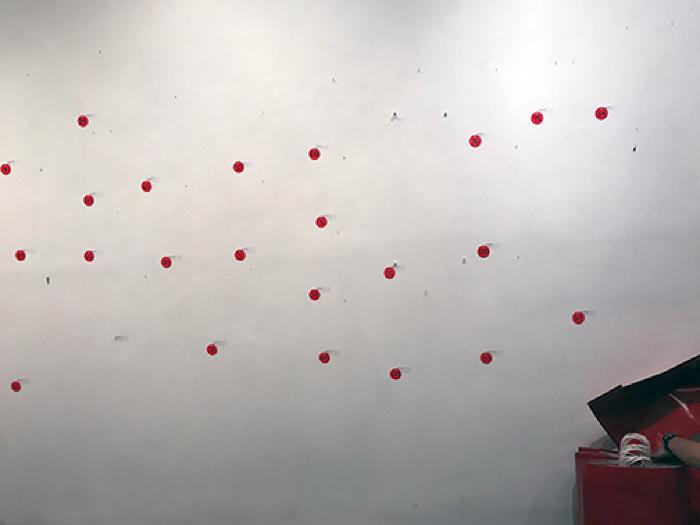 Artworks gone to new Collectors!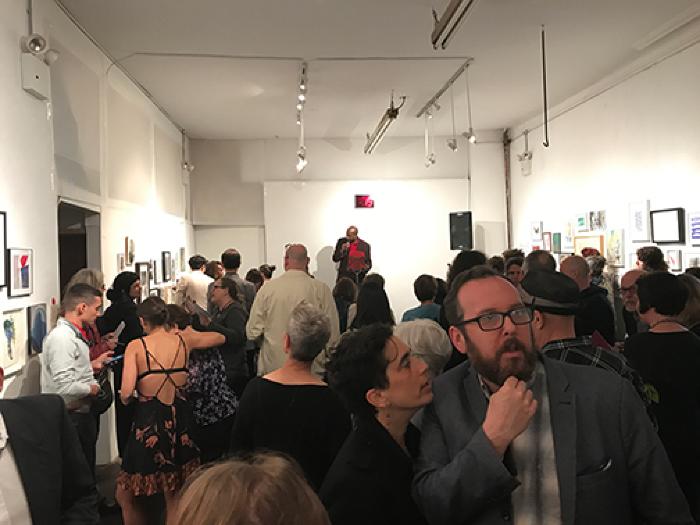 The Benefit begins!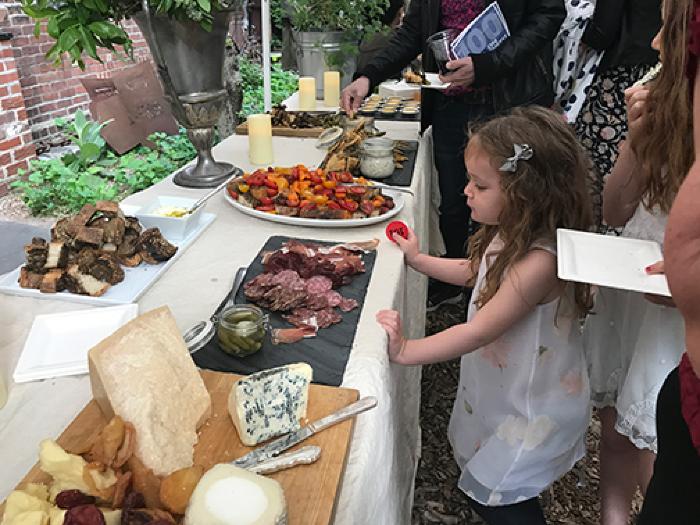 Young collector takes in Roquette's Catering
About the event
100 WORKS ON PAPER BENEFIT
OVER 100 ARTISTS generously donate original drawings & works on paper
in support of our 15th Annual Benefit, celebrating our 27th year!
PURCHASE ONE TICKET:  $300
($350 for Ticket Holder with Guest)
GO HOME WITH
ONE GREAT WORK OF ART! 
Click here to view Artworks
Tickets are limited
TWO SILENT AUCTIONS:
(bidding ends at 8:00 pm at the event / online bidding ends: May 19, 11pm)
1. ARTWORKS
by: Sue Coe, Rochelle Feinstein, Alexander Gorlizki, Arata Isozaki, Bruce Poster, James Rosenquist and Dustin Yellin
View Silent Auction Artworks
2
.
 FOUND IN RED HOOK:
unique items and gift certificates from local artisans and businesses: Artforum, Baked, Basia Grocholski, The Brooklyn Crab, Court St. Grocers, Loren Celedonia, Dolce Brooklyn, Erie Basin, Flickinger Glassworks, The Good Fork, Fort Defiance, Foxy & Winston, Fulla Shirts, Hometown BBQ, Yuko Iimura, Miori Inata, Kempton & Co., Kevin's, La Newyorkina, News New York, Pier Glass, Pizza Moto, Raaka Chocolate, Red Hook Lobster Pound, She-Weld, Stumptown Coffee Roasters, Talfoto, Tesla Motors, Tribe Bicycle Co. & BLKWD, Van Brunt Still House, April Vollmer, Lesley Ware, and Wooden Sleepers
BENEFIT EVENT:
Saturday, MAY 20, 6pm
MASTER OF CEREMONIES:
Reg Flowers
EVENT CATERING:
Roquette Catering
EVENT PHOTOGRAPHY:
Teri Slotkin
EVENT SPONSORS:
Baked, Dolce Brooklyn, Dry Dock, Fort Defiance, Roquette Catering, Sixpoint Brewery, Southern Straws, Steve's Key Lime Pie, and more!
BENEFIT COMMITTEE:
Heather Strelecki & Christopher Dudley
Katie Dixon & Richard Fleming
Elizabeth Freund
Mary & Ron Kyle
Matt Lewis
Nancy Manter
Danielle & Chris McConnell
Rosemary & John McGettrick
Ed Messikian
Hiroko Namba
Sarah Ludington & Daric Schlesselman
Kate Arrington & Michael Shannon
Pat & Lou Sones
John Prince & William Stover
Jim & Bobbi Vaughan
Gita Nandon & Jens Veneman
Samar Maziad & Alexandros Washburn
All proceeds support Kentler's 2017 Exhibitions & Public Programs,The Kentler Flatfiles, and K.I.D.S. Art Education. Kentler International Drawing Space, founded by two artists in 1990, is a 501(c)(3) nonprofit organization dedicated to bringing to the public contemporary drawings and work on paper by emerging and under-recognized national and international artists, and to providing the opportunity to experiment, explore and expand the definition of art in society.