event Images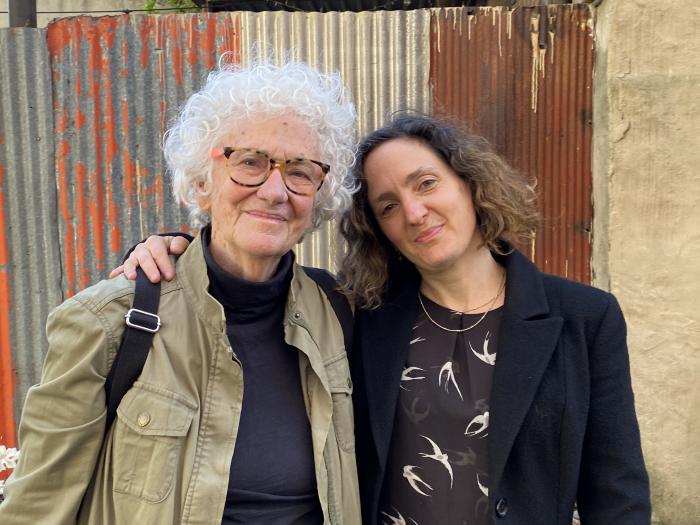 Joan Snyder and Molly Snyder-Fink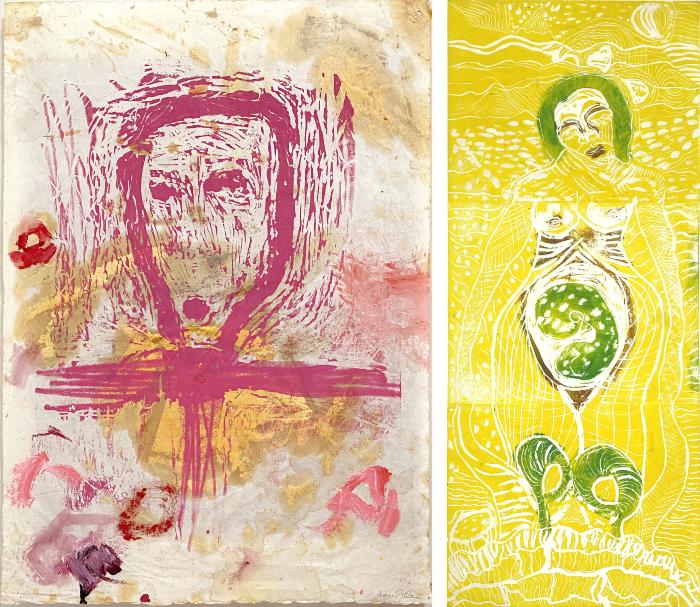 Joan Snyder, "For the Children," woodcut / Molly Snyder-Fink, "The Underworld," woodcut
About the event
Joan Snyder & Molly Snyder-Fink
It's All Personal



VIDEO LINK



Artists' Talk: 
Sunday, May 15, 2pm
Masks required.
Kentler International Drawing Space is pleased to present It's All Personal, an exhibition of recent and historical works on paper by Joan Snyder and Molly Snyder-Fink.

It's All Personal showcases the relationship between mother-daughter artists Joan Snyder and Molly Snyder-Fink and their evolving bodies of work. The show reflects each artist's separate exploration of deeply autobiographical themes. A rich visual dialogue emerges when the work is seen together.
The show features 38 drawings, prints and artist books spanning five decades. The works – many of which are new to public view – are stylistically and formally diverse. Each artist, through text, figure and abstraction, probes intimate topics such as marriage, divorce, pregnancy and motherhood. The exhibition's narrative qualities draw viewers into a raw exchange, between mother and daughter, of ideas, emotions and art. A brochure with Charlotta Kotik in conversation with the artists accompanies the exhibition.  



Exhibitions and Events are Free and Open to the Public.