exhibition Images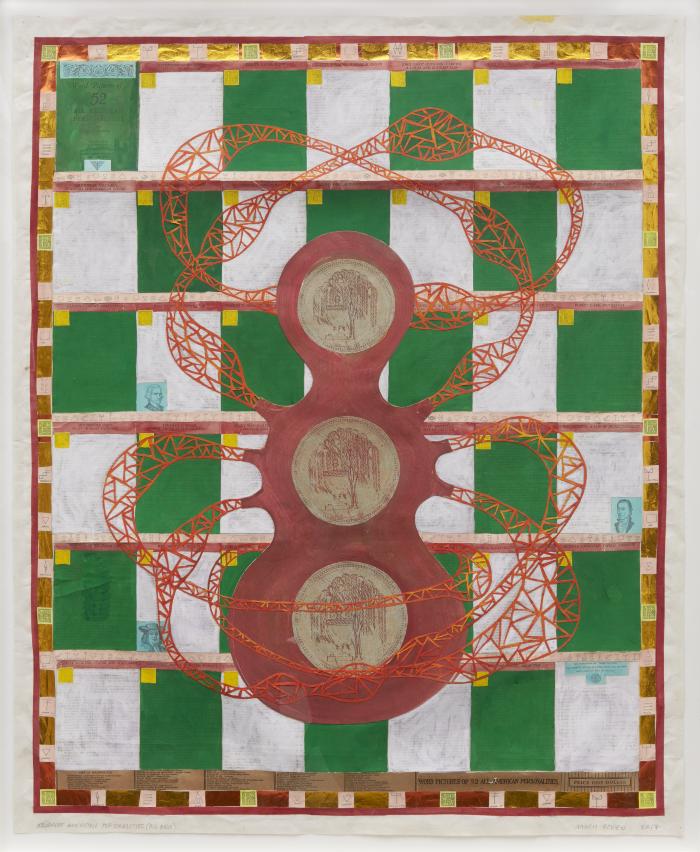 52 Great All American (Male), collage, gouache and puff paint on paper, 44" x 36.5", 2017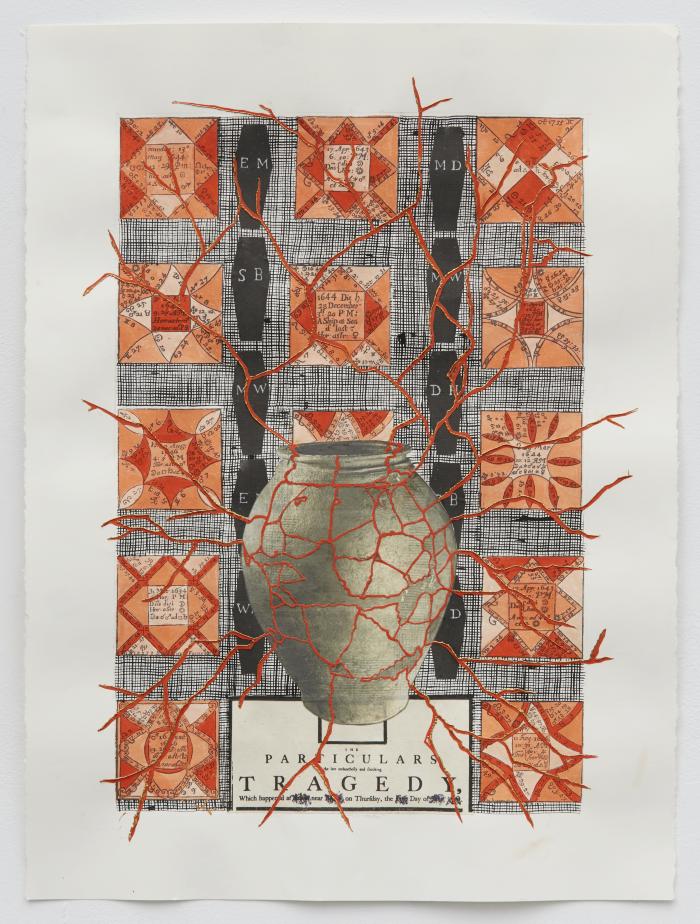 The Particulars of our Tragedy, collage, gouache and puff paint on paper, 30" x 22", 2018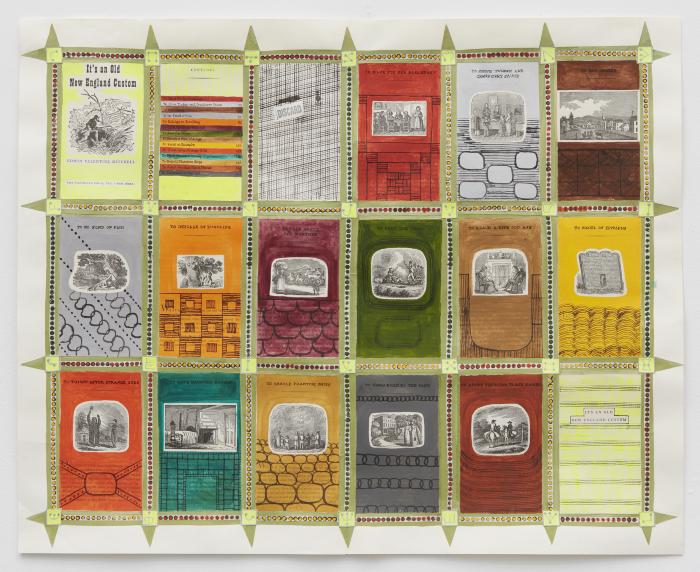 To Thirst after Strange Gods, digital collage and gouache on paper, 32" x 26.5", 2017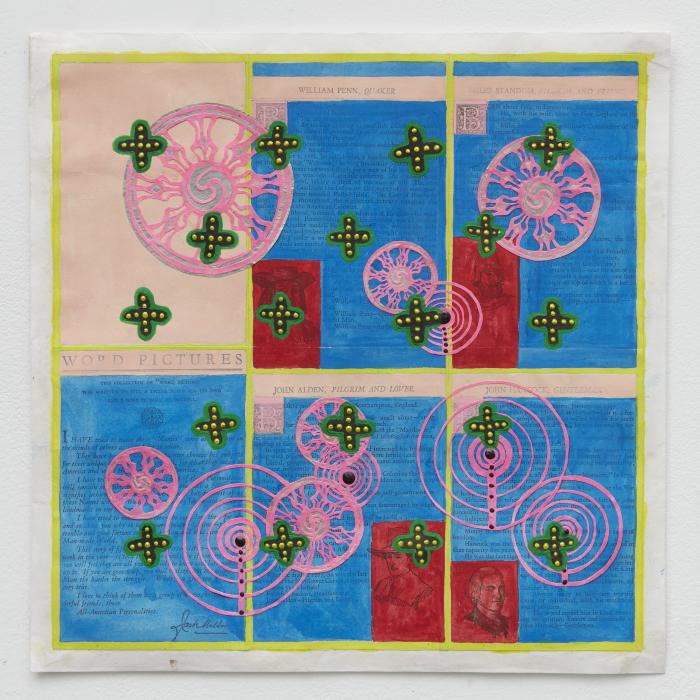 Four Pilgrims, gouache, collage and puff paint on found book, 14" x 14", 2018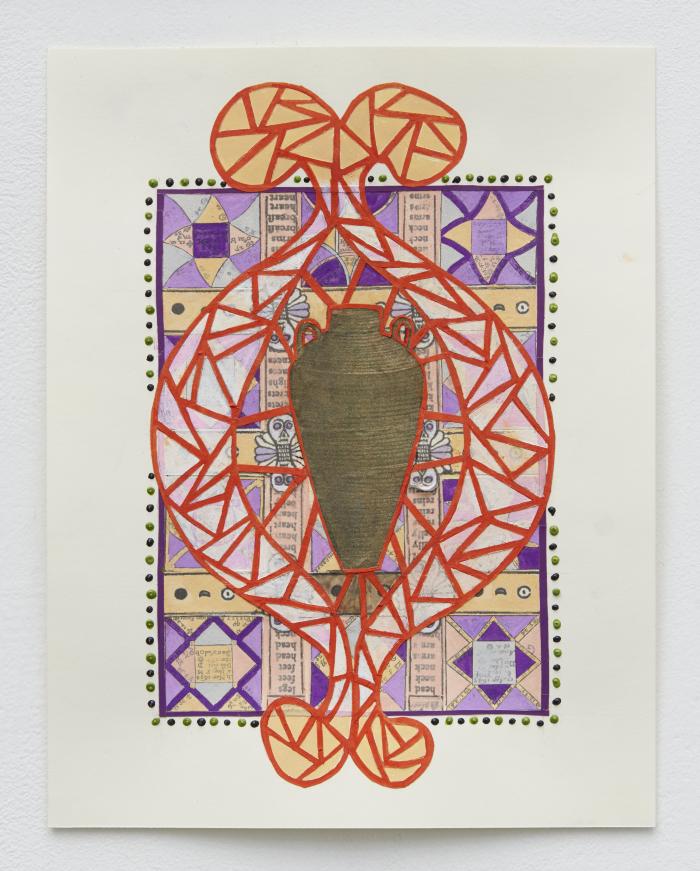 Untitled 5, digital collage and gouache on paper, 14" x 11", 2018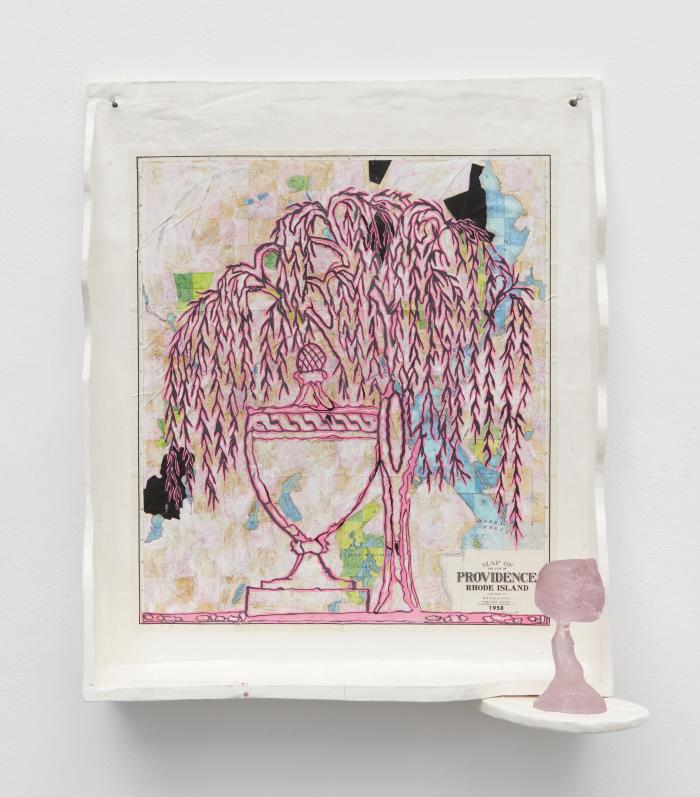 Providence, collage, gouache and colored pencils on found map with ceramic, 23" x 20" x 7", 2018
Press and Promotion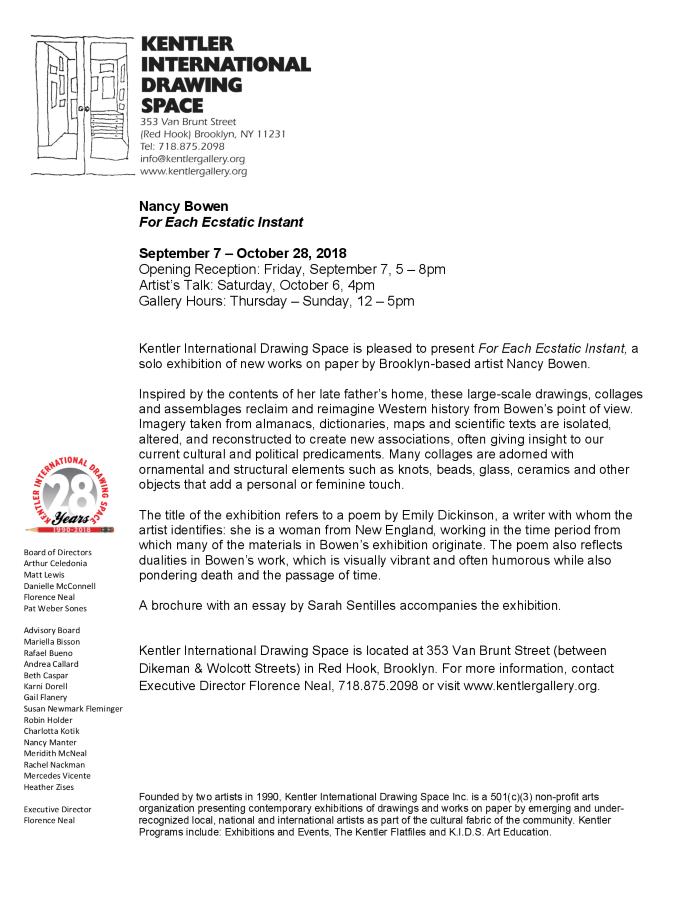 Press Release
About the exhibition
Opening Reception: Friday, September 7, 5 – 8pm
Artist's Talk: Saturday, October 6, 4pm
Kentler International Drawing Space is pleased to present For Each Ecstatic Instant, a solo exhibition of new works on paper by Brooklyn-based artist Nancy Bowen. 
Inspired by the contents of her late father's home, these large-scale drawings, collages and assemblages reclaim and reimagine Western history from Bowen's point of view. Imagery taken from almanacs, dictionaries, maps and scientific texts are isolated, altered, and reconstructed to create new associations, often giving insight to our current cultural and political predicaments. Many collages are adorned with ornamental and structural elements such as knots, beads, glass, ceramics and other objects that add a personal or feminine touch.
The title of the exhibition refers to a poem by Emily Dickinson, a writer with whom the artist identifies: she is a woman from New England, working in the time period from which many of the materials in Bowen's exhibition originate. The poem also reflects dualities in Bowen's work, which is visually vibrant and often humorous while also pondering death and the passage of time.
A brochure with an essay by Sarah Sentilles accompanies the exhibition.